Blue 4 You Bathrooms Mansfield
You're One-Stop-Shop
For all Types of Bathrooms
Family Bathrooms – Bathroom Renovation – Shower Rooms – Wet Rooms –
Disability Bathrooms – Ensuite Bathrooms – Bathroom Remodelling
Family Bathrooms – Bathroom Renovation – Shower Rooms – Wet Rooms – Disability Bathrooms – Ensuite Bathrooms – Bathroom Remodelling
Our expert guide will assist you in designing the bathroom of your dreams, regardless of the size of your bathroom or your financial constraints.
Even though the bathroom may be the smallest room in your house, remodelling it can feel like a huge undertaking. There are countless bathroom design options, from the floor to the ceiling, the toilet to the bathtub, and everything in between. Years of experience have taught us how to help homeowners with every choice, from picking out fixtures and finishes to selecting tile colours and patterns. We've learned some clever design techniques along the way that speed up and simplify the procedure. Here are our top eight expert insider tips to guide you in making wise remodelling choices.
Work With What You've Got
Budget increases can also be dramatic as a result of dramatic layout changes. It's best to keep your bathroom's original layout if you're on a tight budget, as most homeowners are.
You'll be astonished at how different new materials and fixtures can make a bathroom appear! If you want more room in a small bathroom, think about replacing your current dressing table with a floating one or, if you don't need every available inch of storage, selecting one that is smaller overall. Leaving some empty space will make your bathroom appear bigger. Additionally, bathroom doors can take up room. To save even more space, make sure yours swings out rather than in. If not, consider installing a pocket door.
Make Fixtures The Centrepiece
The original fixtures in your 1960s-era bathroom don't count even if vintage-style fixtures are so popular right now! In older components, hard water, mould, and mildew can accumulate and lead to future costly problems. That being said, if you're inclined, look for fixtures that evoke a more simple era because old is the new… well, new. A gorgeous focal point in a contemporary bathroom can be a vintage soapstone sink or glass door knob.
There are many other options, from the traditional to the sleek and modern, if you don't like the vintage vibe. The best-kept secret of designers is fusing the old and the new. Just make sure the finishes blend well together.
Don't Be Afraid To Go Bold
Unless you're getting ready to put your house on the market, the notion that small spaces must be neutral or light is so last year. In that case, heed this recommendation). Every day, you use your master bathroom as a private area.
Why not have fun with it? Wallpaper has made a comeback with whimsical, stunning designs, and can now help you give your bathroom that wow factor and personal touch. Wallpaper the entire space or decide on a bright accent wall for a striking pattern. Try the ceiling if your tiles cover most of the walls. Your space can gain interest and dimension by using a dark paint color or a fabric with jewel tones on the ceiling.
Reconsider The Tub
No offence to professional soakers, but if your square-foot-guzzling tub spends more time gathering laundry than it does holding water, think about getting rid of it—especially in the master bathroom. A tub that is hardly ever used (if at all) is not worth the room it occupies. Use that space to build a beautiful walk-in shower with a seamless bench seat and shelf instead. It will be put to much better use, and cleaning it won't take as much effort.
Take Advantage Of The Daylight
Who couldn't use a little extra vigour on a Monday morning? Sunlight is a natural mood enhancer. and can affect how colours appear at various times of the day. Therefore, make use of the window if it is present in your bathroom.
Remove any blinds, drapes, or shades that prevent sunlight from entering the room.
Choose sheer fabrics that let light through if privacy is a concern. Use clear glass in your shower and place mirrors where they will reflect natural light, warming the space. If your bathroom doesn't have a window to the outside, you can get the same effects by using artificial lighting that looks like sunlight.
Don't Overlook Lighting
There are some options that are simply more exciting than others when it comes to bathroom remodelling options. Usually, lighting isn't one of them. It appears that choosing an overhead light and the appropriate bulbs is a task better left to your contractor. Is there a light switch here? Check. Does it work? Check. But before you "turn it on," so to speak, think about the effect lighting can have on your overall design. Ambient lighting illuminates, accent lighting adds depth, and task lighting placed appropriately enhances the usability of your space.
Splurge (Just A Little)
Bathrooms are practical rooms, so homeowners tend to think about remodelling them last. It must work if it functions, right? However, bathrooms suffer the most damage from frequent use. When it comes time to remodel, homeowners frequently prioritise functionality over aesthetics, choosing fixtures and products that do the job but don't necessarily excite them.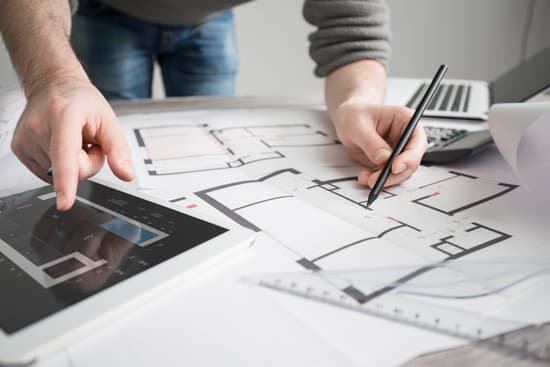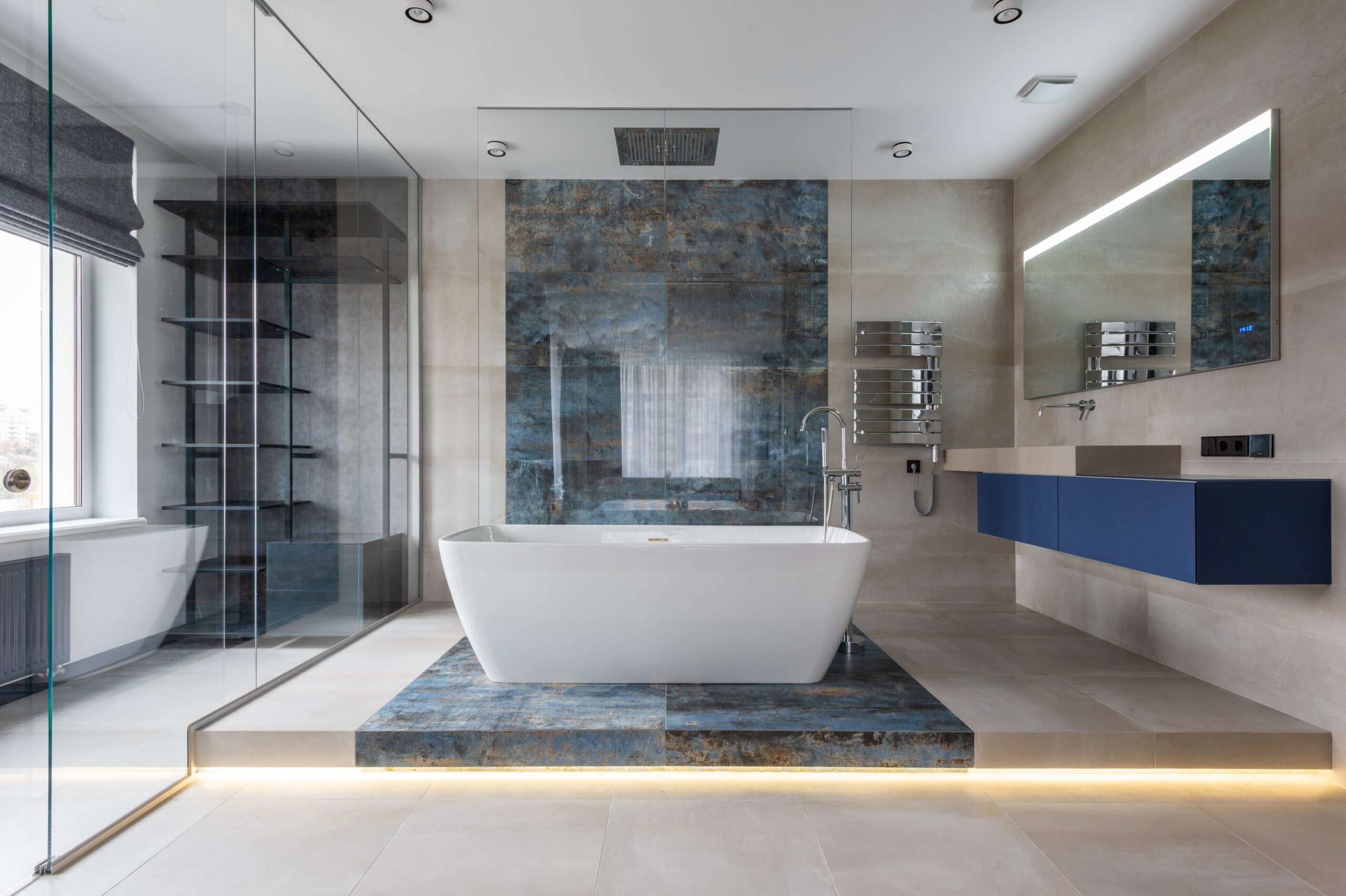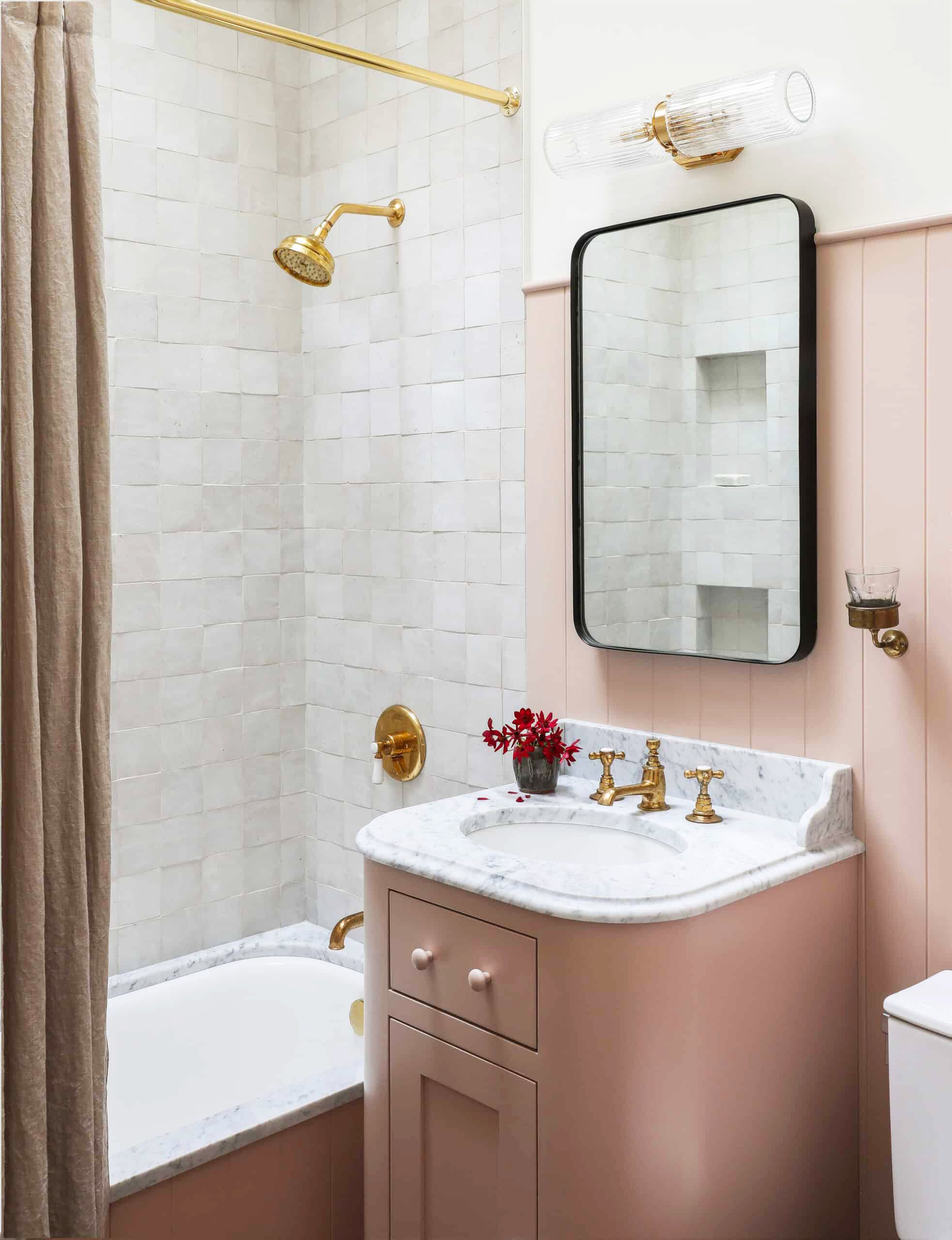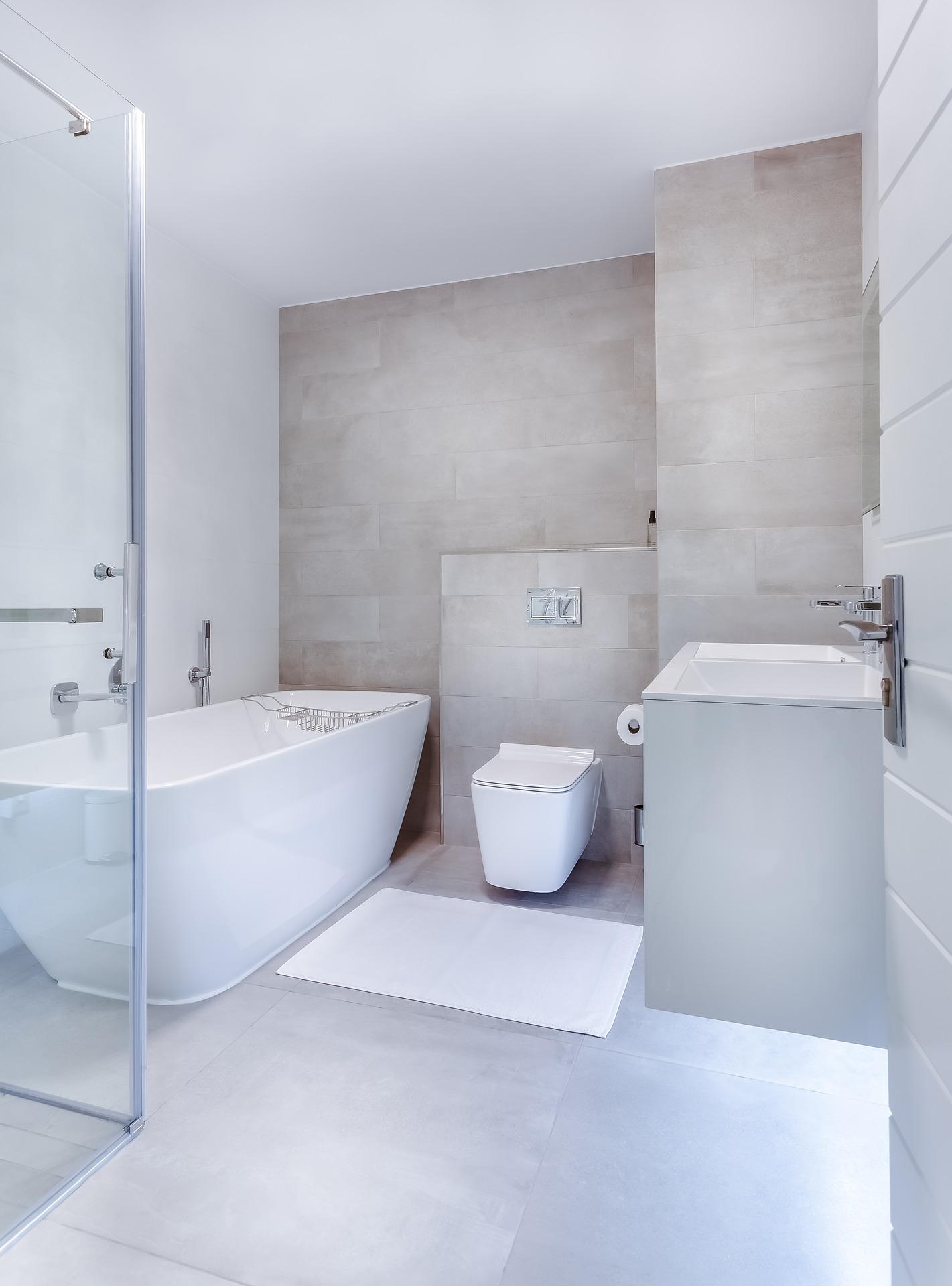 Everyone deserves a bathroom they love, that doesn't mean it has to be expensive or have extravagant design features. But wouldn't it be nice if the area you frequent daily provided a little extra, such as a heated floor, smart shower head, premium faucet, or towel warmer? Have fun thinking of ideas, then pare them down to just one that will make you smile.
You Do you
A homeowner's success doesn't always translate to success for another. Every consultation with one of our designers begins with a needs and wants analysis. Safety features that families with teenagers don't need may be something to think about for families with young children.
Additionally, young couples without children might not be as interested in the safety features. Look for choices that can be easily incorporated into the design of your bathroom and that suit your lifestyle.
Ideas For Bathroom Colours
Don't assume that purchasing a can of paint entails painting a bathroom. With furniture, tiles, the suite, or any other material, you can evoke any colour you desire. Additionally, colour need not always be in the form of vivid hues; greys, delicate pastels, and even black can be striking.
A simple way to design a black and white bathroom is with tiles and vinyl flooring. Use a combination of tiles and paint to add drama to an all-black appearance.
Bathroom Paint Ideas
Instead of painting a wall the conventional way, you could experiment with effects:
Using a sponge, rag, brush end, or roughed-up roller to stipple or texture paint for a different appearance every time.
Ombre- where there is a colour transition from deep to light.
There are specialised tools that can produce word-effects.
A fun but messy option is Paint Splash.
Using coloured building blocks to create a mosaic or patchwork.
Masking tape can be used to create a variety of patterns.
Stencilling: there are a ton of options you can choose from, or you can design your own.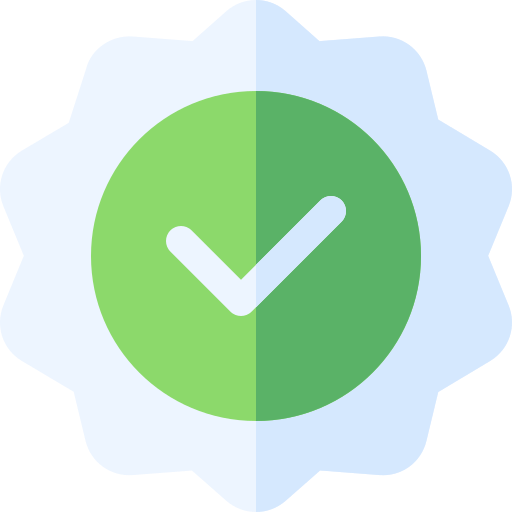 Bathroom Paint
Paint is an easy and affordable way to set the tone you desire in your bathroom. However, you must be certain to purchase the proper paint.
It must, first and foremost, be steam and moisture resistant. Its capacity to prevent the growth of mould and mildew is also helpful. Many paints make this claim, but some go on to list guarantees and how long the effect will last—the longer, the better.
Additionally, it must be stain-resistant and easy to clean, especially if you have kids. If the paint is also allegedly grease- and stain-resistant, that should help minimise any long-term wear-and-tear damage.
A semi-gloss or high-gloss paint is a good alternative if you don't like the look of any anti-mould paints or have been turned off by the typically higher cost. These will still repel moisture and allow you to wipe away any mould that appears.
But rather than covering entire walls, these paints are typically better suited for small spaces like window and door frames.
You could also use acrylic eggshell or satin paint, but these should only be used in low-traffic areas and are better suited for bathrooms with low moisture levels.
Other issues to be on the lookout for are:
drying period so that you are aware of when your bathroom will be usable.
Consider whether you'll need more than one coat, say to cover something up or make sure a colour is rich, when determining how much paint to get.
If you have children, pets, or can't adequately ventilate the room, it's best to avoid using paint with high levels of VOC.
Verify whether you can paint directly on the surface after it has been cleaned or if a primer is required first.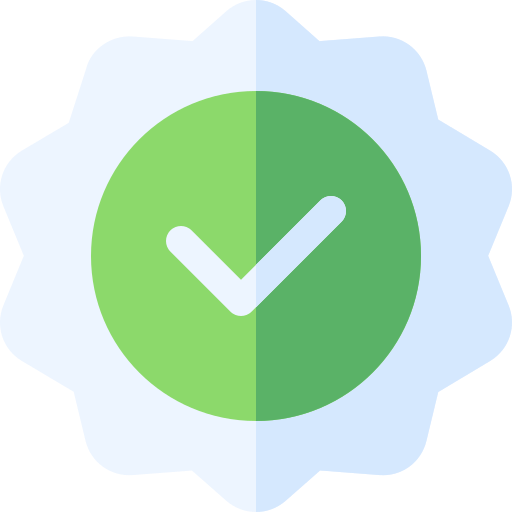 Paint For Bathroom Ceiling
Because heat rises, the bathroom ceiling is the room where mould is most likely to grow, especially if the bathroom is on the top floor and the ceiling is poorly insulated.
The same guidelines as for bathroom wall paint apply here, but we strongly advise choosing an anti-mould paint with fungicide rather than experimenting with a satin or gloss finish.
Last but not least, keep in mind that, like all other bathroom areas, there is no reason why you can't get creative and view your ceiling as an additional painting canvas.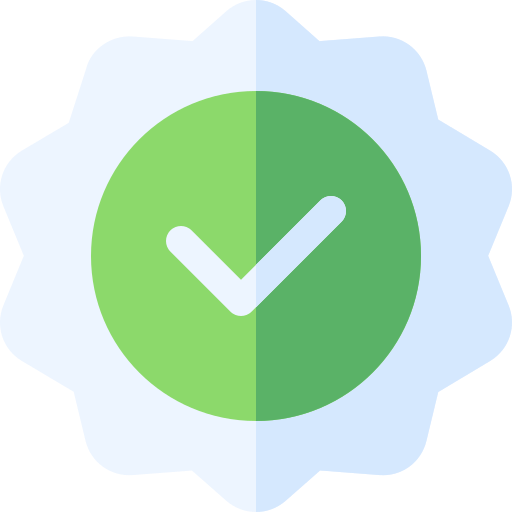 Bathroom Wallpaper
Although the idea of wallpaper in a bathroom may seem absurd, there is a vast selection of bathroom wallpapers that will transform your bathroom from ordinary to gorgeous.
Additionally, a wallpaper is a great way to hide any imperfections or blemishes that paint would only draw attention to. It is frequently less expensive than tiles.
The right wallpaper must be purchased, one that can withstand the moisture in your bathroom. Never even think about using a general wallpaper; a bathroom-specific wallpaper is required, ideally with a thick vinyl coating. It will no longer absorb moisture as a result, making it wipeable.
Even though bathroom wallpaper can be excellent, avoid using it near sinks or showers or other areas where it will frequently get splashed.
Instead, apply it to a feature wall or the upper portion of the room's walls. Again, there is no reason why you shouldn't choose a design that is daring if you're feeling brave. Just keep in mind that since it's a small room, some patterns might not work as well as they would in a room of similar size.
Even though bathroom wallpaper can be excellent, avoid using it near sinks or showers or other areas where it will frequently get splashed.
Instead, apply it to a feature wall or the upper portion of the room's walls. Again, there is no reason why you shouldn't choose a design that is daring if you're feeling brave. Just keep in mind that since it's a small room, some patterns might not work as well as they would in a room of similar size.
Typically, a bathroom wallpaper measures 10 metres long by 50 cm wide. Make sure your bathroom has been completely ventilated and is dry before hanging it; otherwise, peeling issues could arise right away. Otherwise, bathroom wallpaper can be hung using the appropriate glue (it varies depending on what the wallpaper is made of), a brush, wallpaper table, and good blade knife, just like any other wallpaper. Check the amount of glue you should use because this varies as well.
Bathroom Tiles And Flooring?
One of the most crucial factors to take into account when designing a bathroom is selecting the appropriate flooring and/or tiles.
Ideas for bathroom flooring
For the floor of your bathroom, you can pretty much use anything as long as it is waterproof and won't become too slick when wet.
Nowadays, most people opt for laminate with a wood-like appearance, sheeted or tiled vinyl (a good choice if you're on a budget), or tiles (marble, stone, or granite look good).
You could even use concrete for a very contemporary and useful effect.
A hardwood floor is also an option, but you'll need to take special care of it and make sure you don't leave it wet. Porcelain tiles with a wood-effect are another popular option.
If you have hard floors, underfloor heating adds a really cosy touch in addition to drying the bathroom and preventing the growth of dampness and mould.
Ideas for bathroom tile
After installing these fixtures, the shower or bath surrounding walls should be tiled. If you want a uniform appearance, you can get the same tiles for your bathroom's walls and floor.
Glass, ceramic, or natural stone tiles are available as options for wall tiles. There are matt or gloss tiles available in a variety of sizes and shapes; mosaic tiles can add a touch of glitz to small spaces, while large tiles can enlarge a small bathroom.
Natural stone tiles can be very costly to install (on walls or floors) and are sometimes challenging to maintain. Less expensive porcelain tiles that mimic stone are available.
A statement can also be made with tiles. Bold hues, unique finishes, and intriguing shapes can make a significant impression. If statement tiles are expensive, you don't have to spend lavishly on the entire room.
To keep costs down, think about using them only around showers or in a strip that runs through less expensive plain white tiles.
It may be simpler to clean your bathroom if you tile it rather than leave large areas painted.
Additionally, tiles are less likely to become damp or mouldy. Use a tile grout that is resistant to moisture.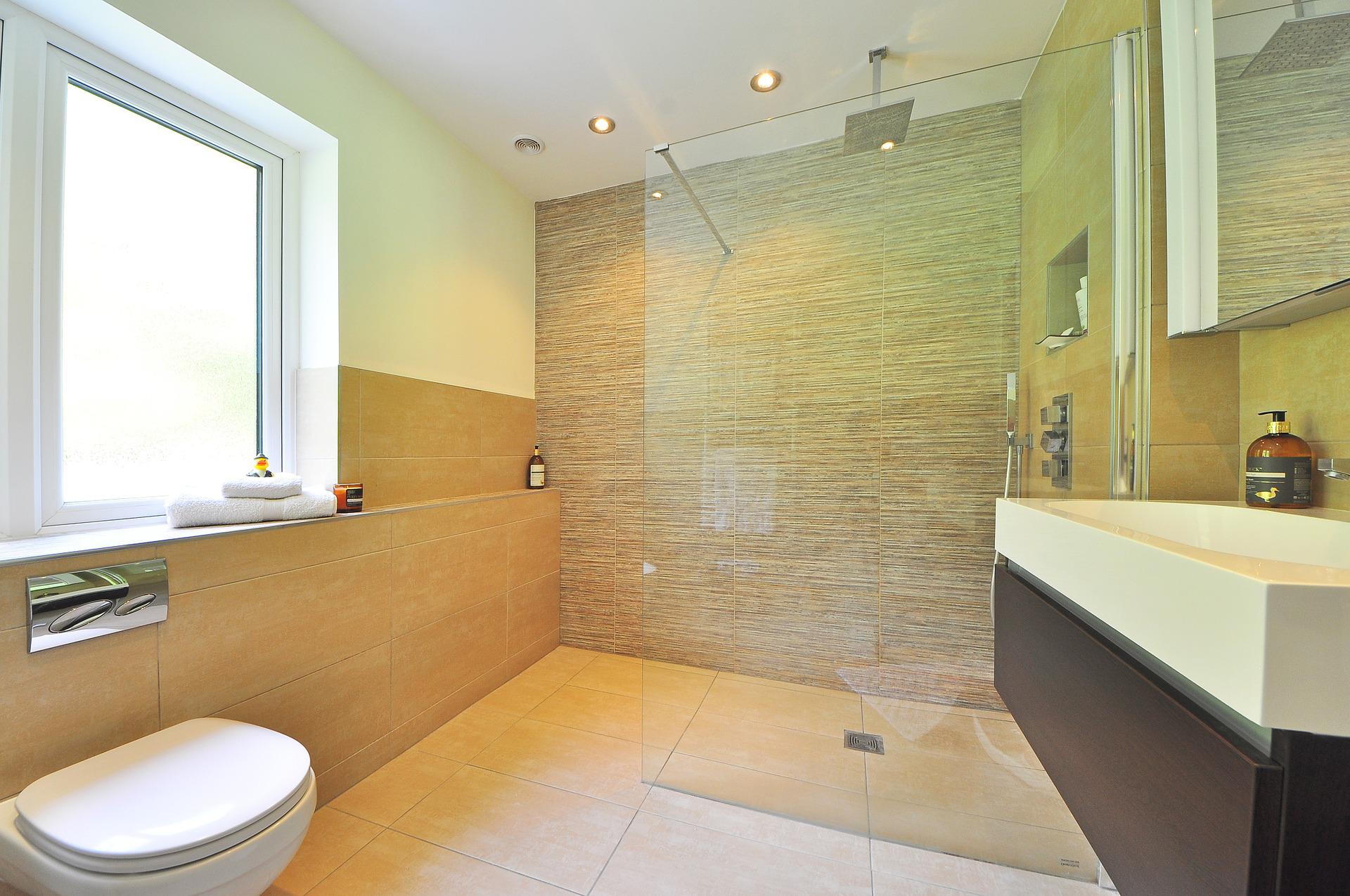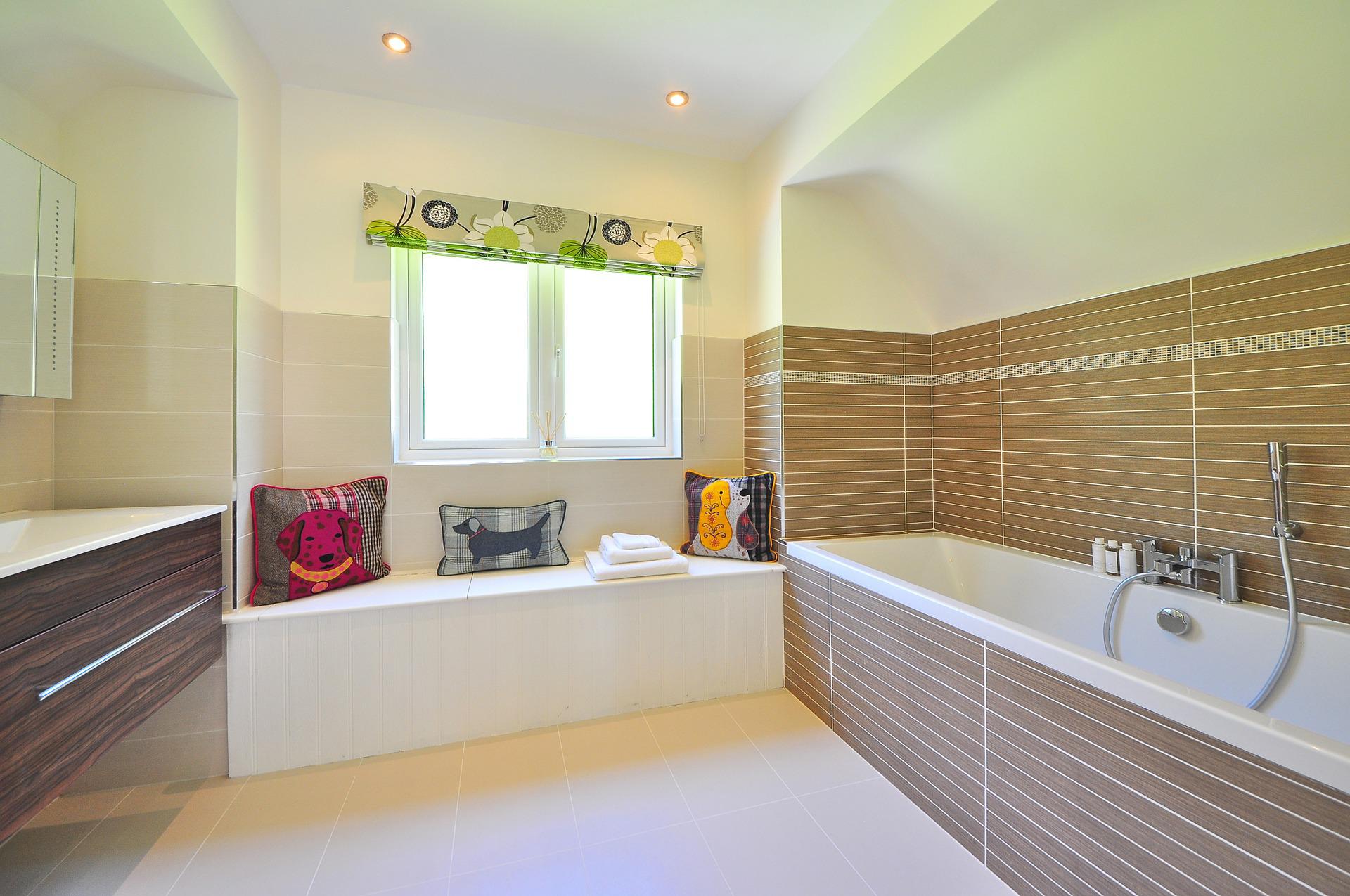 Start Your Bathroom Transformation Today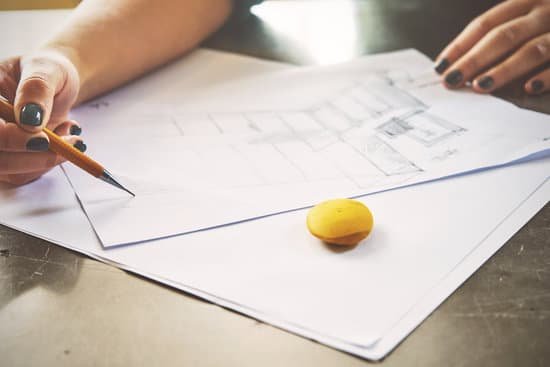 Design And Planning Consultation
Bathroom design is the process of planning and creating a bathroom that is both functional and stylish. The first step in bathroom design is to decide on the layout and size of the room. Once you have determined the layout, you can then begin to select the fixtures, fittings, and furniture that will best suit your needs.
There are many different factors to consider when designing a bathroom, including:
The size and shape of the room
The type of fixtures and fittings you want to include
The style of the room (e.g., contemporary, traditional, etc.)
Bathroom design can be a complex process, but with careful planning and execution, it is possible to create a beautiful and functional space.
If you need help designing your bathroom, our professionals can assist you, including bathroom designers, architects, and contractors. You can also find a wealth of information and resources online.  Start by doing some research on different bathroom design ideas, and don't be afraid to get creative and experiment with different styles, materials, and finishes. With the right planning and execution, we can create a stunning space that perfectly reflects your personal style and meets all of your needs.
Bathroom Design Tips
Bathroom design is an important consideration whether you're planning a new home or remodelling an existing space. From choosing the right layout and fixtures to selecting colours and materials, there are many different factors that go into creating a functional and aesthetically-pleasing bathroom design.
At the heart of any good bathroom design is careful planning and consideration of your needs, preferences, and budget. To get started, consider some of the key elements that should be included in your design, such as
A spacious layout with plenty of storage space for all your bath essentials
A comfortable shower area with high-quality fixtures and a convenient seating area
Elegant materials such as natural stone or subway tile for an on-trend look
A well-lit space with plenty of natural light or strategically placed lighting fixtures
Once you have a good understanding of your must-haves, you can start exploring different bathroom design ideas that will suit your style and budget. If you're working with a small space, there are plenty of ways to make the most of it with clever storage solutions and eye-catching design details. And if you're looking to create a luxurious bathroom retreat, there are endless possibilities for high-end materials and indulgent features.
No matter what your vision is for your bathroom, working with a professional designer can help you bring it to life. They can provide expert advice on everything from layout and fixtures to colours and materials, ensuring that your finished space is not only beautiful but also functional. If you're ready to start planning your dream bathroom, contact our local Mansfield design professionals today.
Bathroom Design Ideas
When planning a new bathroom, there are many things to consider. The first step is to decide what type of bathroom you want: a traditional bathroom with a bathtub and shower, a small bathroom with just a shower, or a wet room with a walk-in shower. Other important factors include the size of your bathroom, the layout, and the style you want to create.
There are many different ways to approach bathroom design, but these five tips will help you get started: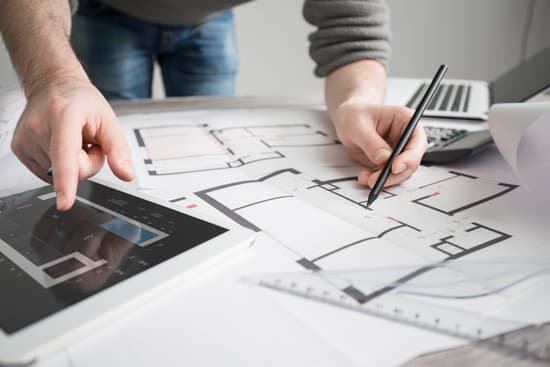 Keep it simple. A small bathroom doesn't need to be crammed full of fixtures and furniture. In fact, less is often more when it comes to designing a small space. Stick to the essentials – toilet, sink, and shower – and add in only the accessories and decor that you really need.

Plan ahead. Before you begin your bathroom design, it's important to take a step back and consider how all of the different elements will work together in the space. Consider things like lighting, storage, and layout, as well as how each element will affect the overall look and feel of the room.

Pay attention to proportion. The size of your bathroom can have a big impact on the overall design – especially if it is a small or narrow space. Try to keep key elements, like vanities or shower stalls, just big enough for their intended purpose so that they don't feel cramped or crowded when someone is using them.

Think about function and flow. When you are designing your bathroom, it is important to keep both functions and flow in mind. Keep the layout simple and streamlined, placing primary fixtures like sinks, showers, and toilets along the same wall so that they can easily be accessed at all times.

Consider your lighting options. Lighting is one of the most important design elements when it comes to designing a functional and visually appealing bathroom space. Think about things like natural light from windows or artificial lighting from sconces, recessed ceiling lights, or track lighting.

Incorporate storage wherever possible. Whether you have a large or small bathroom space, having plenty of storage is key to keeping it looking neat and organised. Look for creative ways to add storage, like adding shelves above the toilet or using a corner cabinet.

Choose your finishes carefully. The fixtures and materials you choose for your bathroom space can make a big difference in its overall look and feel. Be sure to select finishes that are durable and easy to clean so that they will stand up to everyday use.

Add some personal touches. Once you have the basic design elements in place, it's time to add some personal touches to make the space your own. Consider things like adding artwork or photos, installing decorative hardware, or incorporating unique lighting fixtures.
By following these simple tips, you can create a bathroom space that is both functional and stylish. With a little bit of planning and forethought, you can achieve the bathroom of your dreams.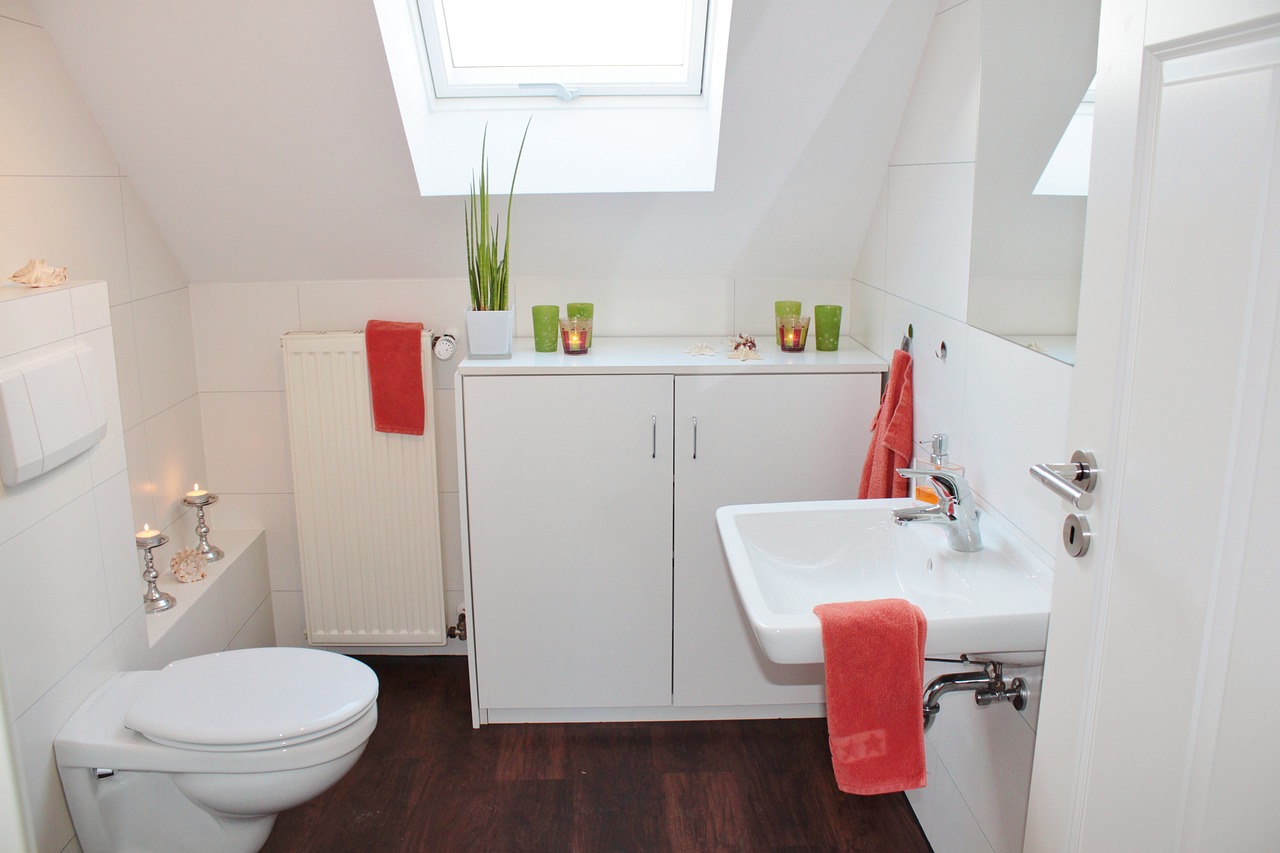 Small Bathroom Ideas
When it comes to small bathroom design, there are a few things you need to take into account. Firstly, you need to make sure that the layout is as efficient as possible. This means that you should consider the placement of fixtures and fittings carefully. Secondly, you need to ensure that the space is properly ventilated to avoid any condensation or damp problems. Thirdly, you need to choose materials and finishes that will be easy to clean and maintain.
Here are some great small bathroom design ideas to get you started:
Use compact fixtures and fittings wherever possible. This includes things like wall-mounted toilets and vanity units.

If possible, install a shower rather than a bathtub. This will free up valuable floor space.

Use light colours on walls and floors to create the illusion of a larger space.

Incorporate storage into your design to make the most of the available space. This could include things like shelving units and under-sink cabinets.

Choose finishes that are easy to clean, such as glossy tiles or glass shower doors.

Consider the needs of any family members or housemates who may have mobility issues when planning your bathroom design.

If you're working with a limited budget, try to focus on making key pieces, like the shower or vanity unit, stand out with stylish finishes and fixtures.

For a more sophisticated bathroom design, consider incorporating elements of nature into your space, such as greenery or natural stone tiles.

If you're working on an ensuite or walk-in shower design, consider using glass doors or enclosures to make the space feel lighter and more open.

When it comes to designing your bathroom, be sure to take inspiration from websites, magazines, and other design professionals for ideas that will help you create the perfect space for you and your family!
Small bathroom design with shower
Looking for ways to create a functional, stylish bathroom that meets all your needs? Whether you're looking for ideas for a small bathroom design with a shower, or are interested in exploring wet room design and ensuite design options, there are many great options to choose from. At the forefront of modern bathroom design is the concept of minimalism – incorporating clean lines and clutter-free designs into your space. Some key considerations when designing a bathroom include functionality, storage solutions, and efficient use of space.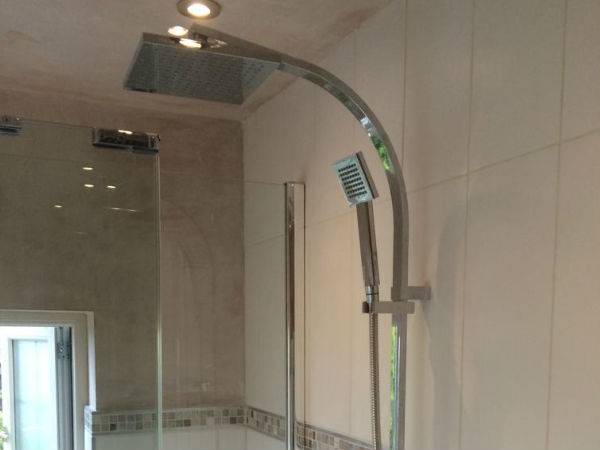 When it comes to small bathrooms, one of the most important factors to consider is utilising every inch of available space effectively.  This may mean opting for a walk-in shower instead of a bathtub, using recessed shelves or wall niches to store toiletries and towels, or incorporating space-saving features such as a floating vanity or double sink vanities.
Another important consideration when it comes to bathroom design is the use of natural light. Incorporating floor-to-ceiling windows, skylights, or glass doors can help make your space feel spacious and bright. To maximise natural light even further, consider using neutral tones in your colour scheme, choosing lighter materials for your floors and walls, and opting for soft hardware finishes that reflect light rather than absorb it.
Whether you're planning a brand new bathroom renovation or just looking for some fresh ideas for your existing space, there are endless possibilities to explore when it comes to bathroom design. So whether you're dreaming of a luxurious spa-like retreat or simply want to make the most of your small bathroom, there are plenty of tips and tricks that can help you create the perfect bathroom design for your needs.
Some key considerations to keep in mind when planning your bathroom design include layout, storage, and functionality. For example, think about the placement of your fixtures and consider whether you need a vanity area or if you would benefit from more open space instead. Additionally, it's important to think about how much storage you'll need and where it should be located in order to maintain an uncluttered feel. And finally, be sure to focus on creating a functional space that works for all of your daily routines—whether that means installing a large walk-in shower, adding a wet room design, or incorporating other features to make your bathroom more comfortable and convenient.
At the end of the day, the key to successful bathroom design is putting your needs and preferences first. Whether you're designing a small bathroom or an ensuite for your home, focusing on function and comfort will help ensure that you have a space that you love spending time in. So take some time to consider all of your options and don't be afraid to get creative with your designs—the perfect bathroom is out there waiting for you!
Wet room design
A wet room is a type of bathroom where the shower area is not separated from the rest of the room by a door or shower curtain. Wet rooms are becoming increasingly popular, as they can add value to your home and make your bathroom more spacious and luxurious. However, before you decide to install a wet room, there are a few things you should consider.
First, wet rooms are only suitable for certain types of homes. If your home has a concrete floor, it's likely that it can be converted into a wet room.  However, if your home has a wooden floor, you'll need to consult with a professional to see if it's possible to convert it.
Wet rooms can also be installed on the ground floor of a home, but they should not be installed in basements or on the second floor of a home.
In addition to considering whether your home is suitable for a wet room, you will also need to think about the layout and design of the room. Before choosing a design, it's important to consider what kind of features you want in your bathrooms, such as a shower enclosure, toilet, sink, and storage space. You may also want to consult with a designer or bathroom remodelling expert who can help you create a customised plan that meets all of your needs.
Once you have considered these factors and come up with an appropriate design for your bathroom, it's time to begin the actual installation process. This typically involves removing any existing fixtures and plumbing, as well as any wallpaper or other decoration. In some cases, you may also need to install new electrical outlets and lighting fixtures.
If you're planning on doing a complete bathroom renovation, it's important to have a clear idea of what you want before starting the project. This will help ensure that the finished product is exactly what you had in mind. It will also make it easier to work with a contractor or other professional who can help you realise your vision.
When it comes to bathroom design, there are many different styles and approaches that you can take. Whether you want a traditional look or something more modern, there is sure to be a style that suits your taste. You can find plenty of inspiration for your own bathroom design by browsing through magazines, visiting showrooms, or even looking online.
Once you have an idea of what you want, it's time to start thinking about the practical aspects of your bathroom design. This includes things like the layout, fixtures, and storage. You'll need to consider how much space you have to work with and what kind of budget you're working with. It's also important to think about who will be using the bathroom and how often. This will help you determine what kinds of features and amenities you need to include in your design.
When you're ready to start planning your bathroom design, contact our professional designers and contractors at Blue 4 You Bathrooms Mansfield who can help you bring your vision to life. They can offer helpful advice and guidance.
Ensuite Bathroom Design
If you are looking for expert advice and guidance on designing the perfect ensuite bathroom, look no further than our team of professional designers at Blue 4 You Bathrooms Mansfield Designers. Our years of experience in bathroom design allow us to create stunning, functional ensuite bathrooms that perfectly suit your needs and preferences. Whether you are looking for a sleek and modern wet room design or a classic small bathroom with a separate shower stall, we have the expertise and knowledge needed to help bring your vision to life.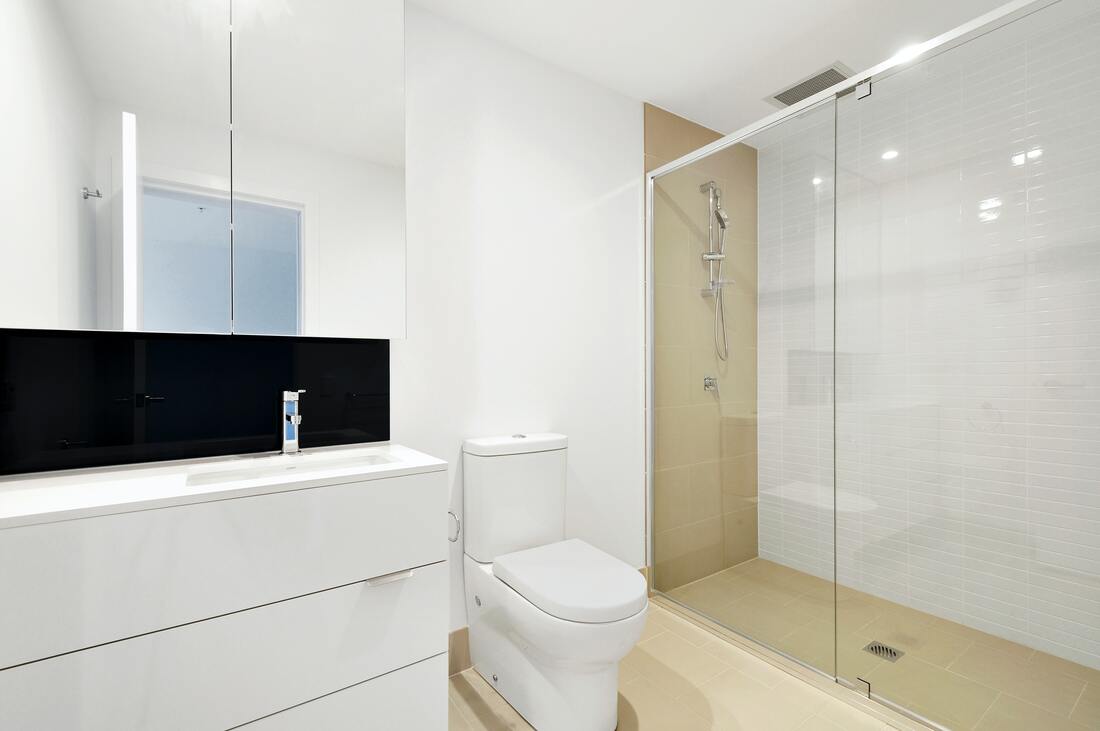 So why choose Blue 4 You Bathrooms Mansfield? for your ensuite bathroom design needs? We offer a wide range of services, including custom designs tailored specifically to your unique space and budget, as well as regular planning consultations throughout the design process to ensure that all of your requirements are met. We also offer bathroom design ideas and inspiration for those who are unsure of what they are looking for or need some help visualising their perfect bathroom.
If you are looking for an experienced and professional team to handle your ensuite bathroom design needs, then please do not hesitate to get in touch with us today. We would be more than happy to discuss your project in further detail and provide you with a free, no obligation quote. Thank you for considering Blue 4 You Bathrooms Mansfield.
Walk in Shower Design
When designing a bathroom, one of the most important considerations is the type of shower that you want to include. There are many different options available, from simple walk-in showers to luxurious wet rooms with custom tile designs and multiple jets and sprays.
At the forefront of modern bathroom design trends is the idea of creating a functional space that feels open and spacious while also being practical and easy to use. This often involves incorporating innovative design features such as minimalistic fixtures, large windows, or skylights to increase natural lighting, and using neutral tones and materials that create a sense of calmness and relaxation.
If you are considering adding a walk-in shower to your bathroom, there are several key factors to consider. These include the size and layout of your bathroom, as well as your aesthetic preferences and budget. You will also need to decide whether you want a wet room design, in which the shower and floor are level, or a more traditional tub-and-shower combination.
Regardless of what type of bathroom design you choose, it is important to consider how you can maximise functionality while still creating an elegant space that feels luxurious and spa-like. Some great ideas include incorporating smart lighting solutions, using sophisticated storage options such as built-in cabinets or shelving, and choosing high-quality materials like marble or granite for countertops and fixtures. With the right planning and attention to detail, you can create a stunning bathroom that perfectly complements your personal style.
If you're not sure where to start, our team of professional bathroom designers can help guide you through the process and ensure that your vision becomes a reality. We can provide design consultation services, assist with selecting the perfect fixtures and finishes, and even handle all aspects of project management. Contact us today to learn more about how we can help make your bathroom dreams come true.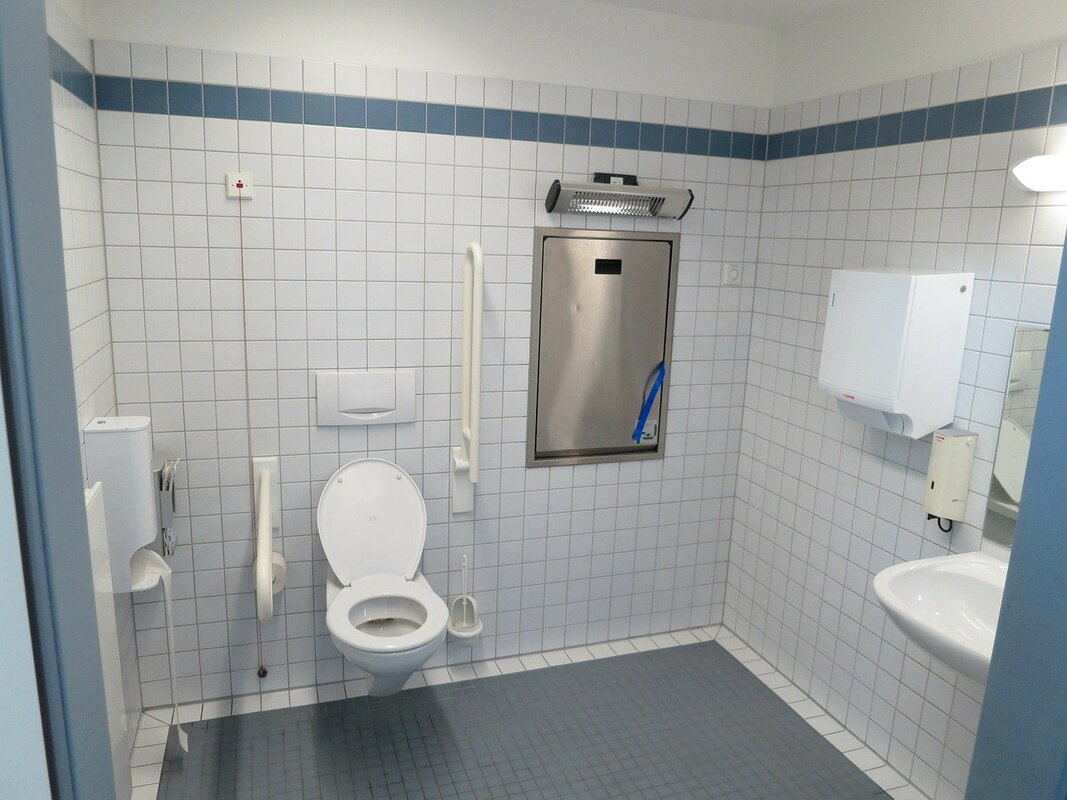 Disabled Bathroom Design
If you are disabled or have a disability, you may find that your current bathroom is not suitable for your needs. This is where disabled bathroom design comes in. A disabled bathroom design should take into account your specific needs and requirements, and make sure that your bathroom is safe and accessible for you.
There are a few things to consider when it comes to disabled bathroom design. The first is the layout of the room. You will need to make sure that there is enough space for you to move around freely, and that all of the fixtures and fittings are within easy reach.
The second thing to consider is the type of fixtures and fittings that you need. For example, if you use a wheelchair, you will need to make sure that the toilet is at a height that you can reach easily. You will also need to make sure that there is plenty of space around the sink so that you can approach it from all sides.
The third thing to consider is the level of accessibility that you require. For example, if you have difficulty walking, you will need to make sure that there are no steps in the bathroom, and that the doorways are wide enough for you to get through easily.
Once you have considered these three things, you should then start thinking about the disabled bathroom design itself. There are a few different ways that you can go about this.
One option is to hire a professional designer who specialises in disabled bathroom design.  This can be a great way to ensure that everything is done correctly and that the end result is ideal for your needs.
Another option is to do the design on your own. A good place to start is by looking at online resources, such as websites and forums, that provide inspiration and ideas for disabled bathroom design. You can also look at photos of completed designs in magazines or online catalogues to get an idea of what works best for you.
Ultimately, it all comes down to finding the layout and features that work best for you and your specific needs. Whether you choose to go with a professional designer or tackle the project yourself, just remember to keep these key considerations in mind as you plan and create your perfect bathroom!
Start Your Bathroom Transformation Today
Frequently Asked Questions
Where do I begin?
The secret is to plan. Bathroom remodelling depends on specifics, procedures, choices, and decisions that must be pre-planned. Always use a professional for this.
What should the design strategy be?
Keep it simple. It should be a place where you can get dressed, look great, and where you can go if you're feeling down.
What's the average amount of space required for a toilet?
The exact amount will depend on the site's characteristics, but generally speaking, 40 to 50 square feet are required. Plan a layout to make the most of the available space.
What would the price of a bathroom be?
The cost of a remodel can be influenced by the size of your bathroom and the type of materials you want to use. Get a professional quote and consider your expectations realistically. The cost can be calculated backwards if you have a budget in mind.
Where can costs be reduced?
Choose straightforward, low-cost wall tiles to reduce costs because they will take up more space than floor tiles. Since there are fewer of them, pick high-quality, non-slip tiles for the bathroom flooring. Never skimp on the electrical or plumbing work.
How can space be reduced?
Based on how your bathroom or shower door swings open, you should consider a corner sink if you have a small space. Make use of the drawers beneath the counters, and conceal a small vanity cabinet behind the mirror.
What layout would be best?
In a rectangular room, it is more effective to have a door that opens along the length rather than the width. Dry and wet areas need to be kept apart; splashing water can be contained with the use of a shower cubicle.
How should storage be planned?
Create a shampoo niche that works well. You can build it with distinctive tiles to turn it into a design feature. Trays with nitty-gritty can be stored under your washbasin in acrylic drawers.
How can I make a statement within a budget?
Since bathrooms are typically smaller rooms, investing in a few high-end fixtures and materials can make your space appear incredibly opulent. For instance, you might think about installing body jets in the shower cubicle or adding highlighters to a small section of your bathroom.
What height are the washbasin and toilet supposed to be?
The washbasin should be about 32 to 33 inches from the floor, and the ideal height for a toilet seat is 16 to 17 inches.
Where should the Nahani Trap be set up?
It is always advisable to have at least two Nahani traps: one in the shower area and one near the toilet area to catch any spills.
How do you illuminate a restroom?
It is best to use layers of task, accent, ambient, and decorative lighting to create a well-lit environment.
What would be a simple method for maintaining floors?
Ceramic tiles that are impervious are waterproof and perfect for use in bathrooms. Floor tiles are extremely hardy; they are also simple to maintain and resistant to wear, water, and stains. For simple maintenance, choose tiles that are slip and stain resistant.
How can you keep it clean?
Eliminating moisture is the first step in reducing mold and mildew. Larger windows are advised because sunlight is the best healer.
How do you maintain a dry bathroom?
Installing an exhaust fan, a louvred window, and/or a steeper floor close to the drain are some options to help the water drain more quickly.
If the finishes are different, how can the bathroom floor and the room outside be merged?
A stone ledge can be used to distinguish between the two areas. It will remain dry and clean thanks to this.
How do you pick a Water Closet?
Choose a design that complements your bathroom the best. A wall-hung toilet takes up less room and allows you to clean underneath it, whereas a floor-mounted toilet can collect grime and dirt around the edges. Make a choice after doing your research.
How do you decorate a bathroom?
Bring small succulents inside, or even just one large indoor plant, to create a cosy atmosphere.
How do you maintain organisation?
Place a laundry basket for used clothing, a tissue box, small napkins that have been rolled up next to the washbasin(with a dustbin underneath), and a tissue box.
What else needs to be considered?
No matter your age, consider universal design elements like wider door openings and the installation of grab bars.
Start Your Bathroom Transformation Today
Would you like to upgrade your old and tired bathroom into a luxury space that you and your family can enjoy?
Blue 4 You Bathrooms Mansfield
Open Office Hours
M-F: 8am – 6pm
S: 10am – 4pm
S: Closed
What Our Clients Say About Us

"We were very pleased with the standard of workmanship, quality of the doors and the reasonable price of our bathroom makeover".