Blue 4 You Bathrooms Mansfield
You're One-Stop-Shop
For all Types of Bathrooms
Family Bathrooms – Bathroom Renovation – Shower Rooms –
Wet Rooms – Disability Bathrooms – Ensuite Bathrooms –
Bathroom  Remodelling
At Blue 4 You Bathrooms Mansfield, we specialise in delivering bespoke bathroom designs tailored to the unique preferences and requirements of each client. Our professional team intricately plans and executes each project to ensure a seamless transition from outdated bathrooms to modern, functional spaces. We take pride in our commitment to quality, meticulous attention to detail, and exceptional customer service. Our innovative design solutions aim to enhance the aesthetic appeal of your bathroom while optimizing its functionality, creating a tranquil, rejuvenating environment for you to enjoy.
We strive to make the process of creating your dream bathroom as smooth and stress-free as possible. Our team can guide you through the selection of colors, materials, fixtures, lighting, and other design elements to create a personalized space that reflects your style. We utilise the most advanced technologies in order to bring your vision to life with precision and accuracy. Rest assured that our experienced and dedicated professionals will work diligently to complete your project promptly and efficiently.
From concept to completion, Blue 4 You Bathrooms Mansfield is here to provide you with a luxurious, modern bathroom design that you can be proud of for years to come. Contact us today for more information about our services or to schedule an in-person consultation. We look forward to helping you create the perfect space that is truly unique to you.
Design And Planning Consultation
Bathroom design is the process of planning and creating a bathroom that is both functional and stylish. The first step in bathroom design is to decide on the layout and size of the room. Once you have determined the layout, you can then begin to select the fixtures, fittings, and furniture that will best suit your needs.
There are many different factors to consider when designing a bathroom, including:
The size and shape of the room
The type of fixtures and fittings you want to include
The style of the room (e.g., contemporary, traditional, etc.)
Bathroom design can be a complex process, but with careful planning and execution, it is possible to create a beautiful and functional space.
If you need help designing your bathroom, our professionals can assist you, including bathroom designers, architects, and contractors. You can also find a wealth of information and resources online.  Start by doing some research on different bathroom design ideas, and don't be afraid to get creative and experiment with different styles, materials, and finishes. With the right planning and execution, we can create a stunning space that perfectly reflects your personal style and meets all of your needs.
Bathroom Design Tips
Bathroom design is an important consideration whether you're planning a new home or remodelling an existing space. From choosing the right layout and fixtures to selecting colours and materials, there are many different factors that go into creating a functional and aesthetically-pleasing bathroom design.
At the heart of any good bathroom design is careful planning and consideration of your needs, preferences, and budget. To get started, consider some of the key elements that should be included in your design, such as
A spacious layout with plenty of storage space for all your bath essentials
A comfortable shower area with high-quality fixtures and a convenient seating area
Elegant materials such as natural stone or subway tile for an on-trend look
A well-lit space with plenty of natural light or strategically placed lighting fixtures
Once you have a good understanding of your must-haves, you can start exploring different bathroom design ideas that will suit your style and budget. If you're working with a small space, there are plenty of ways to make the most of it with clever storage solutions and eye-catching design details. And if you're looking to create a luxurious bathroom retreat, there are endless possibilities for high-end materials and indulgent features.
No matter what your vision is for your bathroom, working with a professional designer can help you bring it to life. They can provide expert advice on everything from layout and fixtures to colours and materials, ensuring that your finished space is not only beautiful but also functional. If you're ready to start planning your dream bathroom, contact our local Mansfield design professionals today.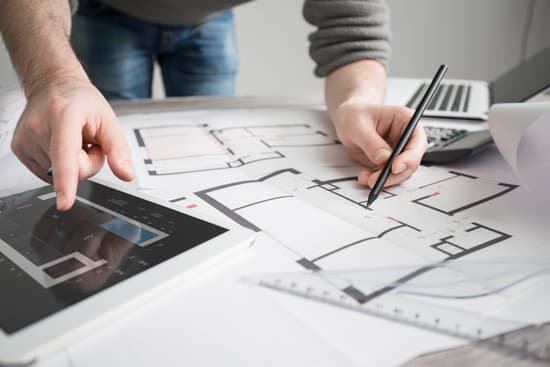 Bathroom Design Ideas
When planning a new bathroom, there are many things to consider. The first step is to decide what type of bathroom you want: a traditional bathroom with a bathtub and shower, a small bathroom with just a shower, or a wet room with a walk-in shower. Other important factors include the size of your bathroom, the layout, and the style you want to create.
There are many different ways to approach bathroom design, but these five tips will help you get started:
Keep it simple. A small bathroom doesn't need to be crammed full of fixtures and furniture. In fact, less is often more when it comes to designing a small space. Stick to the essentials – toilet, sink, and shower – and add in only the accessories and decor that you really need.
Plan ahead. Before you begin your bathroom design, it's important to take a step back and consider how all of the different elements will work together in the space. Consider things like lighting, storage, and layout, as well as how each element will affect the overall look and feel of the room.
Pay attention to proportion. The size of your bathroom can have a big impact on the overall design – especially if it is a small or narrow space. Try to keep key elements, like vanities or shower stalls, just big enough for their intended purpose so that they don't feel cramped or crowded when someone is using them.
Think about function and flow. When you are designing your bathroom, it is important to keep both functions and flow in mind. Keep the layout simple and streamlined, placing primary fixtures like sinks, showers, and toilets along the same wall so that they can easily be accessed at all times.
Consider your lighting options. Lighting is one of the most important design elements when it comes to designing a functional and visually appealing bathroom space. Think about things like natural light from windows or artificial lighting from sconces, recessed ceiling lights, or track lighting.
Incorporate storage wherever possible. Whether you have a large or small bathroom space, having plenty of storage is key to keeping it looking neat and organised. Look for creative ways to add storage, like adding shelves above the toilet or using a corner cabinet.
Choose your finishes carefully. The fixtures and materials you choose for your bathroom space can make a big difference in its overall look and feel. Be sure to select finishes that are durable and easy to clean so that they will stand up to everyday use.
Add some personal touches. Once you have the basic design elements in place, it's time to add some personal touches to make the space your own. Consider things like adding artwork or photos, installing decorative hardware, or incorporating unique lighting fixtures.
By following these simple tips, you can create a bathroom space that is both functional and stylish. With a little bit of planning and forethought, you can achieve the bathroom of your dreams.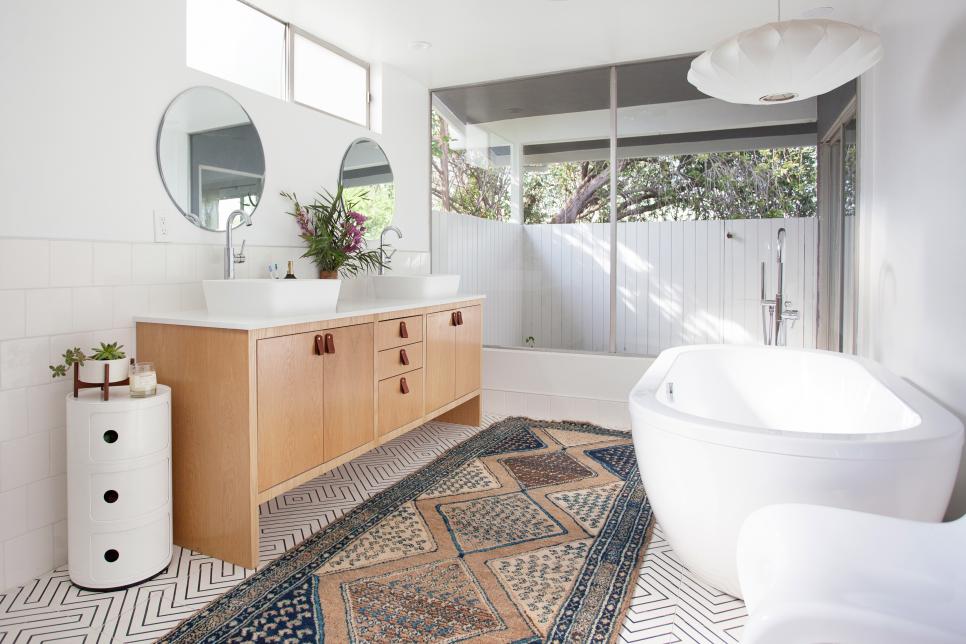 Small Bathroom Ideas
When it comes to small bathroom design, there are a few things you need to take into account. Firstly, you need to make sure that the layout is as efficient as possible. This means that you should consider the placement of fixtures and fittings carefully. Secondly, you need to ensure that the space is properly ventilated to avoid any condensation or damp problems. Thirdly, you need to choose materials and finishes that will be easy to clean and maintain.
Here are some great small bathroom design ideas to get you started:
1. Use compact fixtures and fittings wherever possible. This includes things like wall-mounted toilets and vanity units.
2. If possible, install a shower rather than a bathtub. This will free up valuable floor space.
3. Use light colours on walls and floors to create the illusion of a larger space.
4. Incorporate storage into your design to make the most of the available space. This could include things like shelving units and under-sink cabinets.
5. Choose finishes that are easy to clean, such as glossy tiles or glass shower doors.
6. Consider the needs of any family members or housemates who may have mobility issues when planning your bathroom design.
7. If you're working with a limited budget, try to focus on making key pieces, like the shower or vanity unit, stand out with stylish finishes and fixtures.
8. For a more sophisticated bathroom design, consider incorporating elements of nature into your space, such as greenery or natural stone tiles.
9. If you're working on an ensuite or walk-in shower design, consider using glass doors or enclosures to make the space feel lighter and more open.
10. When it comes to designing your bathroom, be sure to take inspiration from websites, magazines, and other design professionals for ideas that will help you create the perfect space for you and your family!
Start Your Bathroom Transformation Today
Looking for ways to create a functional, stylish bathroom that meets all your needs? Whether you're looking for ideas for a small bathroom design with a shower, or are interested in exploring wet room design and ensuite design options, there are many great options to choose from. At the forefront of modern bathroom design is the concept of minimalism – incorporating clean lines and clutter-free designs into your space. Some key considerations when designing a bathroom include functionality, storage solutions, and efficient use of space.
When it comes to small bathrooms, one of the most important factors to consider is utilising every inch of available space effectively. This may mean opting for a walk-in shower instead of a bathtub, using recessed shelves or wall niches to store toiletries and towels, or incorporating space-saving features such as a floating vanity or double sink vanities.
Another important consideration when it comes to bathroom design is the use of natural light. Incorporating floor-to-ceiling windows, skylights, or glass doors can help make your space feel spacious and bright. To maximise natural light even further, consider using neutral tones in your colour scheme, choosing lighter materials for your floors and walls, and opting for soft hardware finishes that reflect light rather than absorb it.
Whether you're planning a brand new bathroom renovation or just looking for some fresh ideas for your existing space, there are endless possibilities to explore when it comes to bathroom design. So whether you're dreaming of a luxurious spa-like retreat or simply want to make the most of your small bathroom, there are plenty of tips and tricks that can help you create the perfect bathroom design for your needs.
Some key considerations to keep in mind when planning your bathroom design include layout, storage, and functionality. For example, think about the placement of your fixtures and consider whether you need a vanity area or if you would benefit from more open space instead. Additionally, it's important to think about how much storage you'll need and where it should be located in order to maintain an uncluttered feel. And finally, be sure to focus on creating a functional space that works for all of your daily routines—whether that means installing a large walk-in shower, adding a wet room design, or incorporating other features to make your bathroom more comfortable and convenient.
At the end of the day, the key to successful bathroom design is putting your needs and preferences first. Whether you're designing a small bathroom or an ensuite for your home, focusing on function and comfort will help ensure that you have a space that you love spending time in. So take some time to consider all of your options and don't be afraid to get creative with your designs—the perfect bathroom is out there waiting for you!
Wet room design
A wet room is a type of bathroom where the shower area is not separated from the rest of the room by a door or shower curtain. Wet rooms are becoming increasingly popular, as they can add value to your home and make your bathroom more spacious and luxurious. However, before you decide to install a wet room, there are a few things you should consider.
First, wet rooms are only suitable for certain types of homes. If your home has a concrete floor, it's likely that it can be converted into a wet room.
However, if your home has a wooden floor, you'll need to consult with a professional to see if it's possible to convert it. Wet rooms can also be installed on the ground floor of a home, but they should not be installed in basements or on the second floor of a home.
In addition to considering whether your home is suitable for a wet room, you will also need to think about the layout and design of the room. Before choosing a design, it's important to consider what kind of features you want in your bathrooms, such as a shower enclosure, toilet, sink, and storage space. You may also want to consult with a designer or bathroom remodelling expert who can help you create a customised plan that meets all of your needs.
Once you have considered these factors and come up with an appropriate design for your bathroom, it's time to begin the actual installation process. This typically involves removing any existing fixtures and plumbing, as well as any wallpaper or other decoration. In some cases, you may also need to install new electrical outlets and lighting fixtures.
If you're planning on doing a complete bathroom renovation, it's important to have a clear idea of what you want before starting the project. This will help ensure that the finished product is exactly what you had in mind. It will also make it easier to work with a contractor or other professional who can help you realise your vision.
When it comes to bathroom design, there are many different styles and approaches that you can take. Whether you want a traditional look or something more modern, there is sure to be a style that suits your taste. You can find plenty of inspiration for your own bathroom design by browsing through magazines, visiting showrooms, or even looking online.
Once you have an idea of what you want, it's time to start thinking about the practical aspects of your bathroom design. This includes things like the layout, fixtures, and storage. You'll need to consider how much space you have to work with and what kind of budget you're working with. It's also important to think about who will be using the bathroom and how often. This will help you determine what kinds of features and amenities you need to include in your design.
When you're ready to start planning your bathroom design, contact our professional designers and contractors at Blue 4 You Bathrooms Mansfield who can help you bring your vision to life. They can offer helpful advice and guidance.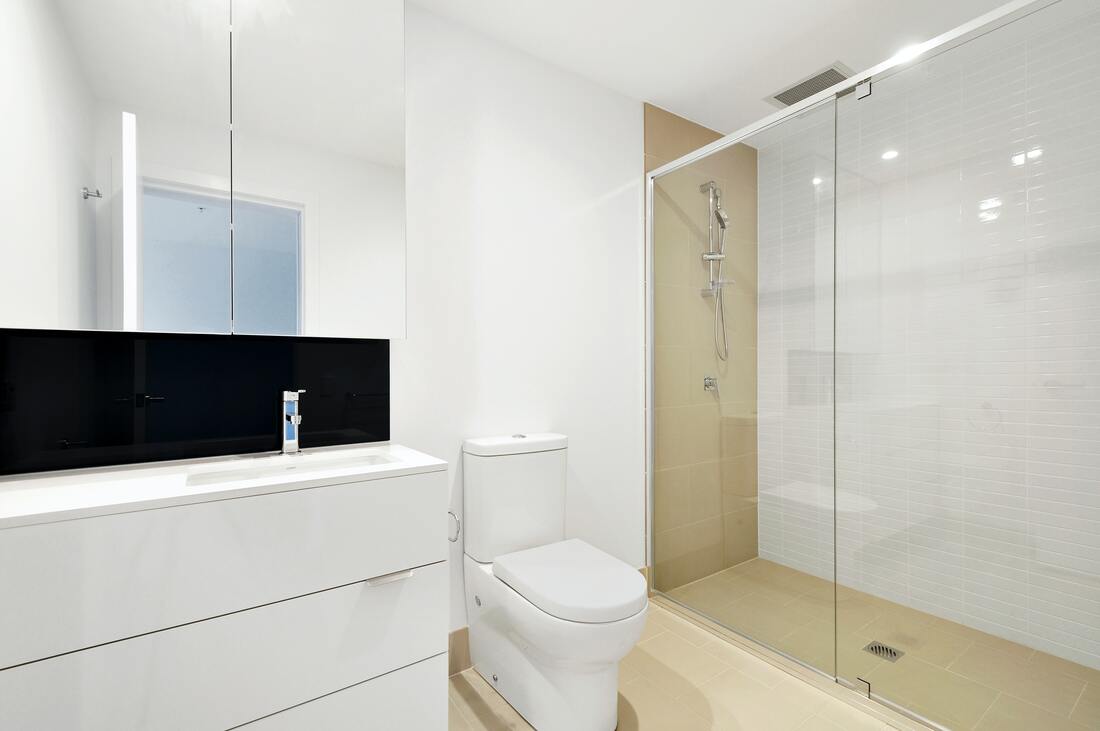 Ensuite Bathroom Design
If you are looking for expert advice and guidance on designing the perfect ensuite bathroom, look no further than our team of professional designers at Blue 4 You Bathrooms Mansfield Designers. Our years of experience in bathroom design allow us to create stunning, functional ensuite bathrooms that perfectly suit your needs and preferences. Whether you are looking for a sleek and modern wet room design or a classic small bathroom with a separate shower stall, we have the expertise and knowledge needed to help bring your vision to life.
So why choose Blue 4 You Bathrooms Mansfield? for your ensuite bathroom design needs? We offer a wide range of services, including custom designs tailored specifically to your unique space and budget, as well as regular planning consultations throughout the design process to ensure that all of your requirements are met. We also offer bathroom design ideas and inspiration for those who are unsure of what they are looking for or need some help visualising their perfect bathroom.
If you are looking for an experienced and professional team to handle your ensuite bathroom design needs, then please do not hesitate to get in touch with us today. We would be more than happy to discuss your project in further detail and provide you with a free, no obligation quote. Thank you for considering Blue 4 You Bathrooms Mansfield.
Walk in Shower Design
When designing a bathroom, one of the most important considerations is the type of shower that you want to include. There are many different options available, from simple walk-in showers to luxurious wet rooms with custom tile designs and multiple jets and sprays.
At the forefront of modern bathroom design trends is the idea of creating a functional space that feels open and spacious while also being practical and easy to use. This often involves incorporating innovative design features such as minimalistic fixtures, large windows, or skylights to increase natural lighting, and using neutral tones and materials that create a sense of calmness and relaxation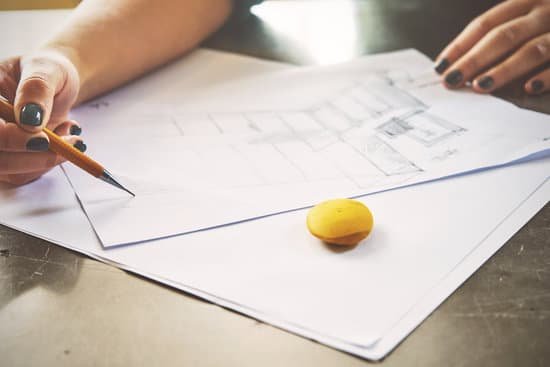 If you are considering adding a walk-in shower to your bathroom, there are several key factors to consider. These include the size and layout of your bathroom, as well as your aesthetic preferences and budget. You will also need to decide whether you want a wet room design, in which the shower and floor are level, or a more traditional tub-and-shower combination.
Regardless of what type of bathroom design you choose, it is important to consider how you can maximise functionality while still creating an elegant space that feels luxurious and spa-like. Some great ideas include incorporating smart lighting solutions, using sophisticated storage options such as built-in cabinets or shelving, and choosing high-quality materials like marble or granite for countertops and fixtures. With the right planning and attention to detail, you can create a stunning bathroom that perfectly complements your personal style.
If you're not sure where to start, our team of professional bathroom designers can help guide you through the process and ensure that your vision becomes a reality. We can provide design consultation services, assist with selecting the perfect fixtures and finishes, and even handle all aspects of project management. Contact us today to learn more about how we can help make your bathroom dreams come true.
Disabled Bathroom Design
If you are disabled or have a disability, you may find that your current bathroom is not suitable for your needs. This is where disabled bathroom design comes in. A disabled bathroom design should take into account your specific needs and requirements, and make sure that your bathroom is safe and accessible for you.
There are a few things to consider when it comes to disabled bathroom design. The first is the layout of the room. You will need to make sure that there is enough space for you to move around freely, and that all of the fixtures and fittings are within easy reach.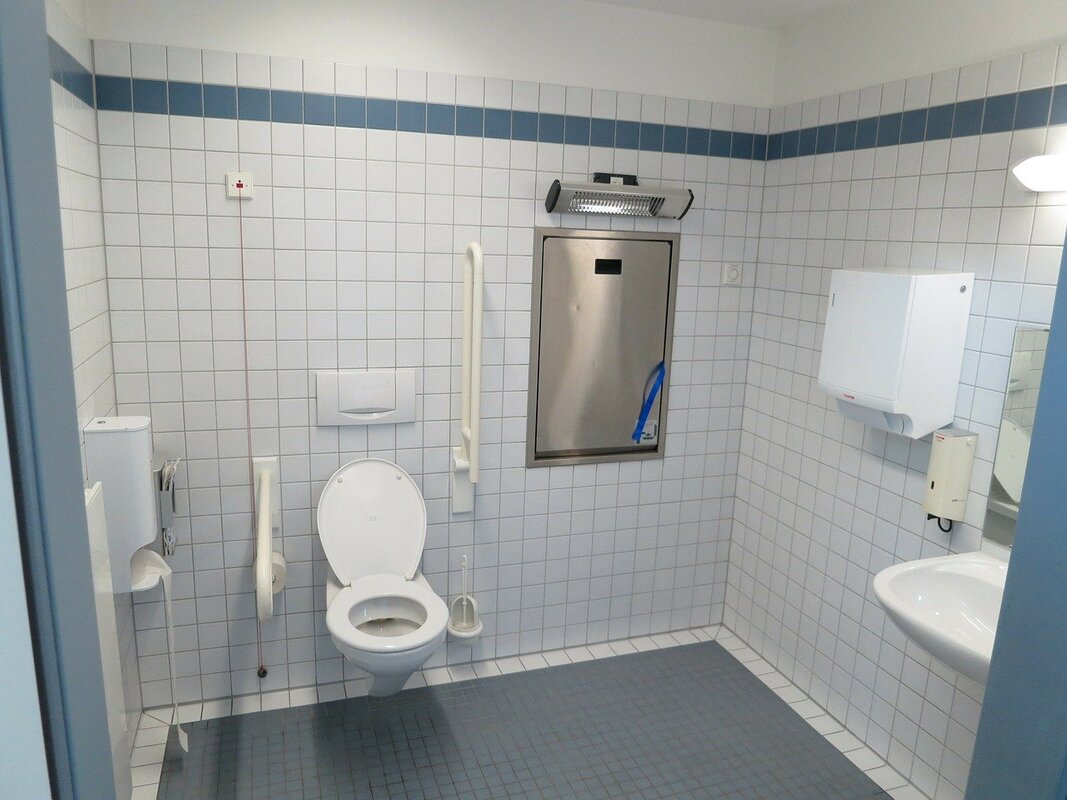 The second thing to consider is the type of fixtures and fittings that you need. For example, if you use a wheelchair, you will need to make sure that the toilet is at a height that you can reach easily. You will also need to make sure that there is plenty of space around the sink so that you can approach it from all sides.
The third thing to consider is the level of accessibility that you require. For example, if you have difficulty walking, you will need to make sure that there are no steps in the bathroom, and that the doorways are wide enough for you to get through easily.
Once you have considered these three things, you should then start thinking about the disabled bathroom design itself. There are a few different ways that you can go about this.
One option is to hire a professional designer who specialises in disabled bathroom design. This can be a great way to ensure that everything is done correctly and that the end result is ideal for your needs.
Another option is to do the design on your own. A good place to start is by looking at online resources, such as websites and forums, that provide inspiration and ideas for disabled bathroom design. You can also look at photos of completed designs in magazines or online catalogues to get an idea of what works best for you.
Ultimately, it all comes down to finding the layout and features that work best for you and your specific needs. Whether you choose to go with a professional designer or tackle the project yourself, just remember to keep these key considerations in mind as you plan and create your perfect bathroom!
Start Your Bathroom Transformation Today
Frequently Asked Questions About Bathroom Design
What are some popular bathroom design trends?
Current trends lean towards minimalistic designs with neutral color palettes, complemented by natural elements. However, at Blue 4 You Bathrooms Mansfield, we cater to a variety of tastes, offering designs that are both unique and appealing.
How long does the design process take?
The duration of the design process varies, depending on the specific requirements and the size and complexity of your bathroom. Our team at Blue 4 You Bathrooms Mansfield ensures a smooth, efficient process, providing you with an initial design concept within two weeks of consultation.
Can I have a luxury bathroom on a budget?
Absolutely! Blue 4 You Bathrooms Mansfield is adept at maximising value, tailoring high-quality, luxurious designs to suit various budgets. We incorporate innovative solutions and quality materials to achieve your dream bathroom without breaking the bank.
Can small bathrooms be designed elegantly?
Size does not dictate elegance. Our design team really excels at optimising space, ensuring your small bathroom can ooze sophistication and functionality.
What if I am not sure what design I want?
No worries! Our professional bathroom designers at Blue 4 Bathrooms Mansfield are equipped to guide you through the design process, gauging your preferences, and developing a design that aligns with your vision.We specialise in creating modern, personalised designs to suit the needs of our clients.
I'm interested in a bathroom renovationl - where do I start?
The first step is to reach out to us at Blue 4 You Bathrooms Mansfield. Our team will promptly arrange a FREE consultation with you and provide a detailed quotation for the project. Our experienced designers will then work with you to create an ideal bathroom design that meets your expectations.
What are the benefits of using Blue 4 You Bathrooms Mansfield for my project?
At Blue 4 You Bathrooms Mansfield we pride ourselves on providing premium quality service and products, ensuring our clients get the best value for money. Our team isdedicated to providing cutting-edge designs with superior craftsmanship that will last for years to come. We use only the best materials and fixtures available on the market, guaranteeing a high quality finish. Additionally, we have excellent customer service standards and offer warranties on all our products.
We pride ourselves on delivering exceptional customer service, offering our clients the best design experience possible. So come and explore the world of possibilities with Blue 4 You Bathrooms Mansfield! With our team's expertise in bathroom design and remodelling, we guarantee a stunning transformation for your space. Get in touch today to get started! Call now to book a FREE bathroom design consultation with one of out team!
Looking To Design A Bathroom? 
Call Blue 4 You Bathrooms Mansfield
Family Bathroom – Ensuite Bathroom – Wet Room – 
Walk In Shower – Disabled Bathroom
Call Now to Book a FREE Quote and FREE Design Consultation
01623-572020
Start Your Bathroom Transformation Today
Would you like to upgrade your old and tired bathroom into a luxury space that you and your family can enjoy?
Blue 4 You Bathrooms Mansfield
Open Office Hours
M-F: 8am – 6pm
S: 10am – 4pm
S: Closed
What Our Clients Say About Us

"We were very pleased with the standard of workmanship, quality of the doors and the reasonable price of our bathroom makeover".